Congregational Annual Meeting 2022-2023
September 25, 2022
PLEASE BRING A DESSERT TO SHARE! (NO NUTS PLEASE)
6:30 pm Dessert • 7:00 pm Meeting
Riverstone Church Auditorium
We invite all to attend this year's annual meeting as we prepare for a new year of ministry at Riverstone Church. If you would like childcare during the meeting, please register for it here.
Voting
All members of Riverstone Church will be invited to vote for the elders and budgets for 2022-2023 via email. We are keeping with an electronic format for efficiency and accuracy. Voting will open on September 16, and will close at midnight on September 25.
If you will be attending the meeting, we encourage you to listen to the presentation, meet our elder candidates and then vote at the meeting. If you are unable to attend, this will serve as your absentee ballot. Call the church office or email nanderson@riverstone.church if you need help with absentee voting.
Meet our Elder Candidates for 2022-2023:
RICK HOUSEMAN
Rick has been a member at Riverstone Church for the last 14 years. During that time, he has served on the Finance Team, been a member of Men's Ministry and served as a greeter on Sunday mornings. He currently leads the Care Ministry and a Men's Bible study. Rick has a business in Croydon, PA that manufactures paperboard packaging products. He and his wife Rose live in Newtown, PA. They have 3 children and 10 grandchildren.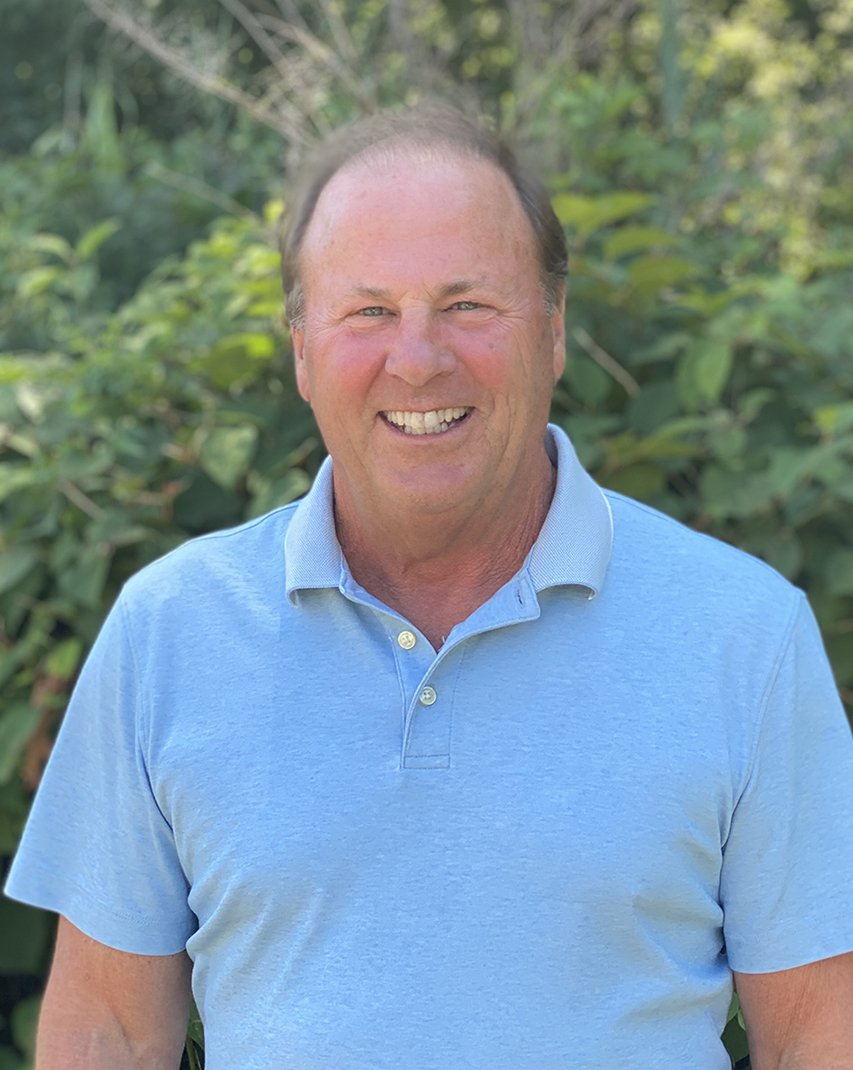 BRANDT KISKURNO
Brandt and his wife Kandace have attended Riverstone Church since 2017. He has served as growth group director, and has helped oversee the growth group ministry. He has taught adult Sunday school, and currently leads a small group with his wife. He has a passion for teaching and discipling men. Brandt and Kandace have two boys, Boaz and Ezra and currently live in Feasterville, PA.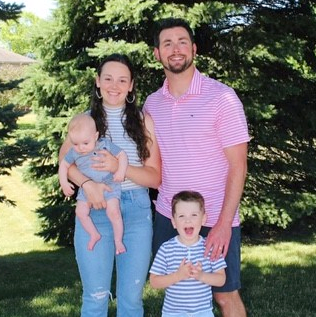 Meet our Lead Pastor Candidate, Austin Delgado
Pastor Austin's Story
The amazing grace of God is the sole explanation for how I stand free today, transformed, and joyfully serving him, his Church and the world as an ambassador of Jesus Christ. I was born and raised in Northeast New Jersey to a family of five, my parents and two sisters. We identified as Roman Catholic solely because that was the religious identity passed down to us through our Irish and Peruvian roots. Since I had no grounding in Christ whatsoever, I chased after fulfillment in everything that the world had to offer. My zealous pursuit of worldly fulfillment eventually plateaued and then, plummeted to utter despair. At twenty-six years old I was a homeless heroin addict, living out of my backpack in Paterson, NJ. At the same time, I was working as a paralegal in a family and immigration law firm. I was embezzling a substantial amount of money from the firm for three years to support my raging addiction. It was down in this dark pit, that was my life, that I remembered the God I had heard about years ago as a young nominal Catholic. "Are you real, God!? If you are real, then could you help me"?
I cried out to him, and he answered me! He pulled me up out of the miry pit, put my feet upon a rock and put within my mouth a new song to sing (cf. Ps 40). In May of 2009, I got caught at the firm and was facing many years in a federal penitentiary. My life was laid bare in the hands of the chief attorney at the firm. Ironically, it was through the inconceivable grace extended to me by an orthodox Jewish woman that I first experienced Christ's redeeming love in a tangible way. The attorney explained to me that she would absorb the cost of everything I stole from her to help me find new life! I shattered and surrendered my life to our gracious Lord Jesus Christ.
A family friend referred me to a six-month discipleship program for men with life-controlling issues called Transformation Life Center (TLC) in New Paltz, NY. During my time at TLC, I was transformed with a spiritual understanding of my new identity in Christ. I found in Christ Jesus the fulfillment I was chasing after my whole life. After graduating from TLC, I was in full pursuit of missions as my greatest ambition in life. After my time at TLC, I was hired to serve as the Executive Assistant to the President at CAMP-of-the-WOODS in Speculator, NY for three years. It was here, alongside the management team, that I began to develop as a godly leader. In 2013, the Lord providentially led me (by meeting Pastor Tom in NY!) to pursue a Master of Divinity degree at Cairn University and I moved to Langhorne, PA in Fall 2013 to begin my coursework. I completed my degree in December 2018. My professors were instrumental in shaping my theological convictions, biblical literacy, and spiritual formation. I began attending Riverstone Church in 2013 and in Fall 2014, they hired me as the part-time Director of Outreach, which evolved into the full-time Pastor of Outreach in 2017. Our pastors and elders have been dear friends and mentors in sharpening my convictions, character, and ministry competencies.
Over the last nine years, God has grown in me a deep love for Riverstone Church. I am passionate about seeing gospel transformation in the lives of our church members and through us, transformation in the communities in which we dwell. I greatly enjoy team building, preaching and teaching, equipping others for gospel ministry, aligning church ministries around a compelling vision, and mobilizing our church family to advance the gospel in their community and throughout the world.
The Delgado Family
In 2015, I met my wife, Davia, and we got married one year later in January of 2016. Davia was born and raised in a protestant evangelical church in Stuttgart, Germany and grew into spiritual maturity through her high school years during a difficult assimilation into the United States. Davia and I have two daughters, a four-year-old, Aliyah, and a two-year-old, Selina. Davia has been most influential in spurring me on toward Christ-likeness and godly character. She and our family are the greatest joys of my life outside of knowing Christ. We recently purchased our first home in Trenton, NJ where we enjoy life in a multi-ethnic/multi-cultural context. Davia has a master's degree in counseling from Cairn University and utilizes her gifts to minister to women in our church and community. She also serves on the steering team of RPM (Riverstone Preschool Moms). We are both globally and cross-culturally minded and seek to commit ourselves and our family to advancing the gospel of Jesus Christ near and far. Oh, and one more important fact about us: we are big-time foodies!