Activities within Women's Ministry are designed for women of all ages to promote spiritual growth and friendships in a climate of acceptance and encouragement and to empower women for ministry to others.
WOMEN'S GROUPS
Find out what groups are available
Women's Studies: We believe one of the best places to grow spiritually and to develop meaningful relationships with other women is in a women's study group. We offer a number of Bible studies for women, varying in length, covering a wide array of topics that meet mornings or evenings throughout the year.

Prayer Groups: Women's prayer groups meet at various times throughout the week, each with a different focus.

Moms in Prayer groups gather to pray for our children and their schools. We have groups for mothers of children in the womb all the way up to adult children. Experience the joy of replacing anxiety with peace and hope when you pray with other moms.
Our Thursday morning prayer group meets weekly from 9:30 am – 11:30 am to pray for one another, our church, our communities, our nation, and our world. Come join us for a time of fellowship, worship, and conversational prayer.

Support Groups: These groups provide encouragement for women with common concerns such as chronic pain.

Mentoring Groups: Our primary goal in mentoring is to point women to the gospel. The gospel has the power to change both our identity and how we live, and those changes can then affect how we approach relationships with others and how we deal with our life circumstances. Our mentoring ministry pairs up 1–3 women in groups with a mentor to study together what the gospel is and how it changes us from the inside out. New groups form throughout the year, and each one runs for approximately 13 weeks.

RIVERSTONE preschool MOMS
Riverstone Preschool Moms is dedicated to nurturing mothers while they are in the early years of raising their children. Visit our web page for more information.
Women's Retreats
Each year we host a retreat just for women. We alternate between going away for a weekend one year and staying at home at Riverstone the next. We'll be at home in 2020, and we're already looking forward to joining together on Saturday, March 28 with all of the women of Riverstone where we intend to
worship and pray together
deepen our love for God through the heart-focused teaching of his Word and testimonies of his grace
grow our love for each other, forming and deepening friendships, and coming alongside each other in practically applying God's Word.
---
WOMEN'S CHRISTMAS OUTREACH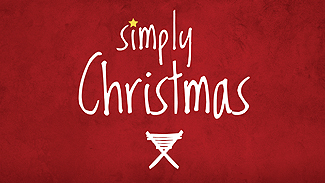 Monday, December 2, 2019
7:00 – 9:00 PM at Riverstone Church