VBS@Home
july 13 – 17, 2020 • for ages entering PREschool – entering 6TH GRADE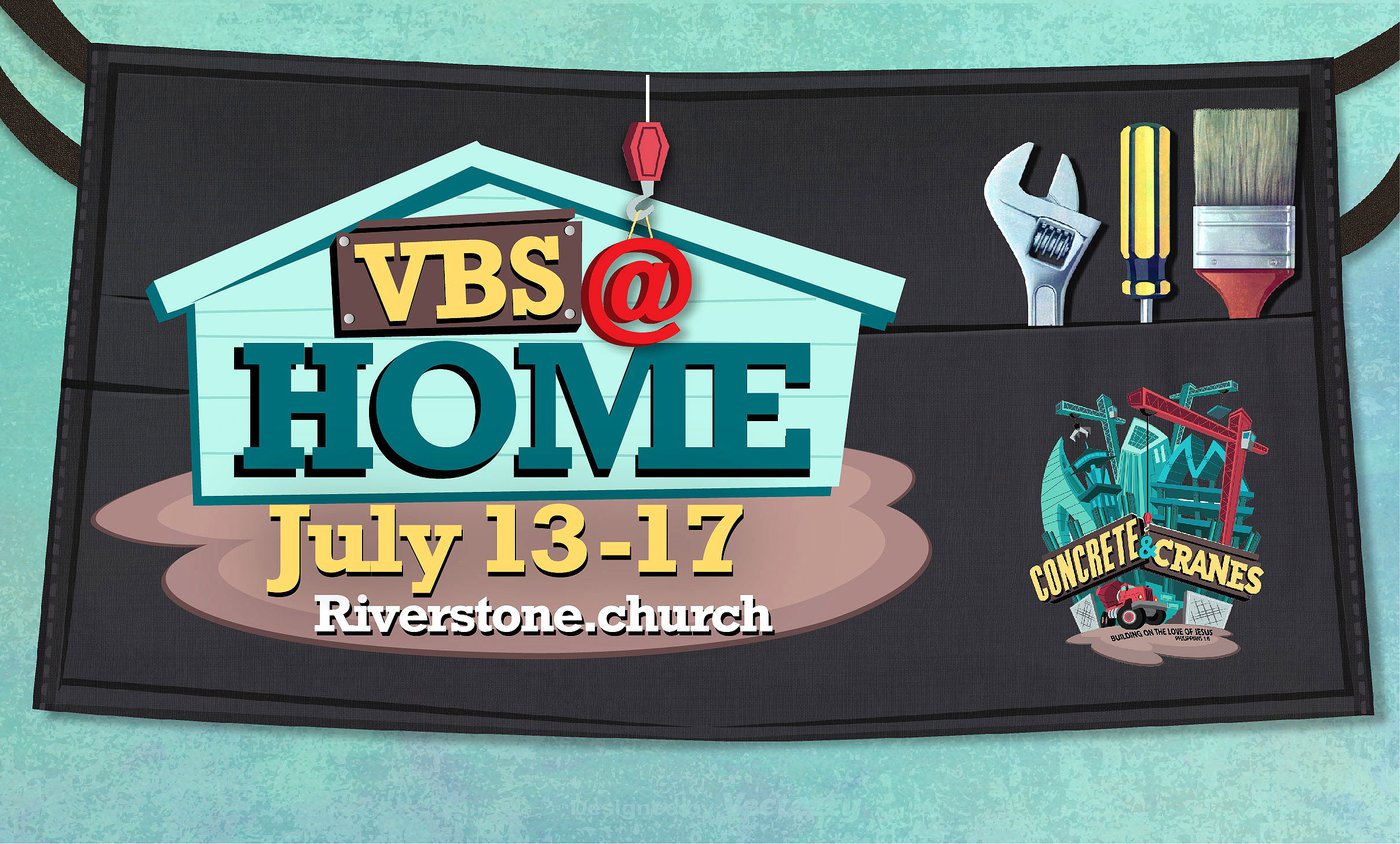 This summer kids will learn to build their faith on Jesus as they uncover the truth that He who began a good work will be faithful to carry it on to completion. Join us for VBS at Home 2020!
VBS@Home is for children entering Preschool through entering 6th grade. (Kindergarten must be 5 years old by August 31, 2020).
A video will be available on the Riverstone Church website every morning at 9 am the week of July 13th and can be watched live or at a time convenient to you. The video will include a short worship time and a lesson.
After the video kids will do the craft, game and snack that have been sent home in the VBS@Home Tool Kit.
Each day around 10:15 am another short video will be posted to end our day.
All children registered by June 21 will be guaranteed a VBS@Home Tool Kit. Tool Kits contain daily crafts, games and snacks for participating at home and will be available for pick up at Riverstone Church July 7 and 8. Details on pick up to follow.
The last day to register for VBS is July 8, 2020. (Tool kits guaranteed only if registered by June 21. After that, Tool Kits available while supplies last).