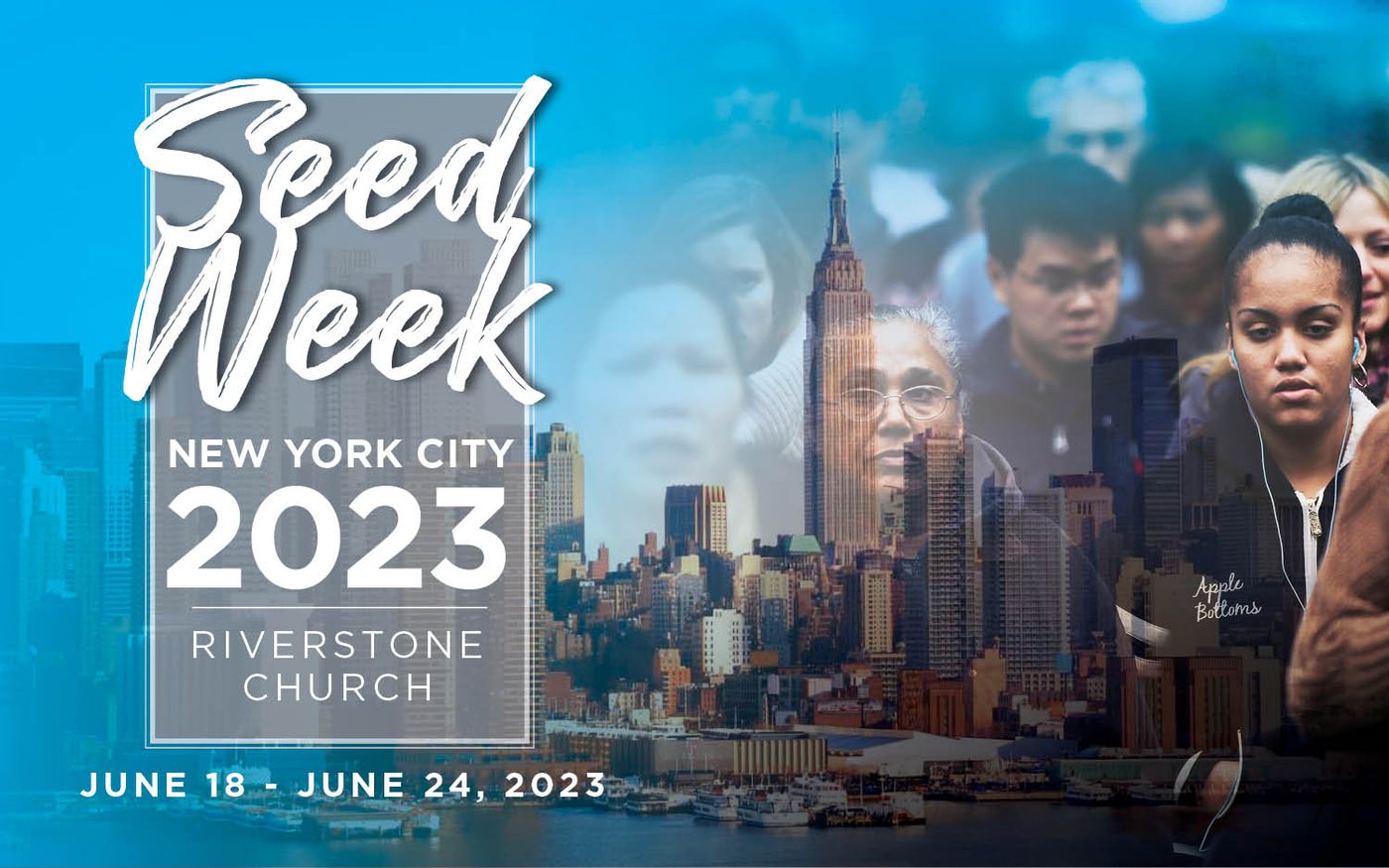 About
Riverstone Church is participating in International Project's Seed Week, a short-term mission trip to New York City. The goal of Seed Week is to plant the seeds of the gospel in communities of primarily unreached people groups by initiating spiritual conversations with those of Muslim, Hindu, Buddhist, and Sikh backgrounds. From these conversations, participants will note those who show an interest in hearing more about Jesus Christ. Following the trip, International Project's long-term workers will follow up with these individuals and their families.
Trip Details
Dates
Sunday, June 18 – Saturday, June 24, 2023
Specific People Group/Location
Muslim, Hindu, Buddhist, and Sikh populations in Queens, New York City
Trip Leaders
Kristy Godwin and Marty Brophy
Daily Schedule
9am-12pm: Training
12pm-1pm: Lunch
1pm-5pm: Ministry in neighborhoods
5-6pm: Dinner
7:30-9pm: Sharing/debrief (Friday only)
Week's Schedule
Monday: Intro, prayer walking & ministry in neighborhoods
Tuesday: Training & ministry in neighborhoods
Wednesday: Free day/sightseeing
Thursday: Training & ministry in neighborhoods
Friday: Training, ministry in neighborhoods & debrief
Cost & Expenses
$800 per person
This includes registration, fees, lodging, meals, travel costs, and ministry expenses for the team.
Requirements
General Requirements
Must complete all of Riverstone's KidSafe certification requirements
Once approved, must pay a $100 registration fee to hold your place on the team
Must attend all training meetings
Must be willing to raise personal support
Applicants must:
Know Jesus as their personal Savior, have a mature and growing faith, be responsible, flexible and have a servant attitude.
Be age 18 or older, as of June 18, 2023.
Be willing to engage people in a high-volume and fast-paced environment.
Be physically able to walk for several hours each day in crowded city elements.
Additional Requirements:
Have valid health insurance
Bring personal money for day-off expenses
Application Process
The application process is now closed